Computer Program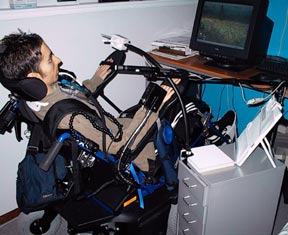 A pool of laptop computers is available to participants in the Transition program for short-term loan. A home-based evaluation and set-up are also included in this program.
As resources in the Transitions program are limited, we may not be able to offer you equipment at this time; as such we would like to make you aware of the following resources, which provide low- or no-cost technology.
Easter Seals is a statewide resource for children and adults with disabilities. The Computer Reuse Program offers in-home placement of refurbished computers for people with disabilities. The goal is to support educational and vocational development, as well as enhancement of personal independence for people with disabilities through the use of computers.
The Washington DVR's main goal is to help individuals with disabilities to participate fully in their communities and become employed. DVR may be able to assist you if your technology use relates to how you perform your job or job duties. They can offer assistive technology services that are designed to improve your ability to hear, speak, move around, use a computer, etc. Services are most often customized to meet your unique needs and may include devices such as hearing aids, vision aids or computer devices .
WATAP Provides Assistive Technology resources and expertise to all Washingtonians with disabilities to aid in making decisions and obtaining the technology and related services needed for employment, education and independent living. They offer information to family members, employers, employment service providers, educators, health care providers, social service providers and others seeking assistive technology
ACCESS Washington is the site for all state services.
STAR Seattle seeks to empower people of widely varying abilities and disabilities to build community using computers, the internet, and assistive technology.